Diploma in Nursery Teacher Training (NTT)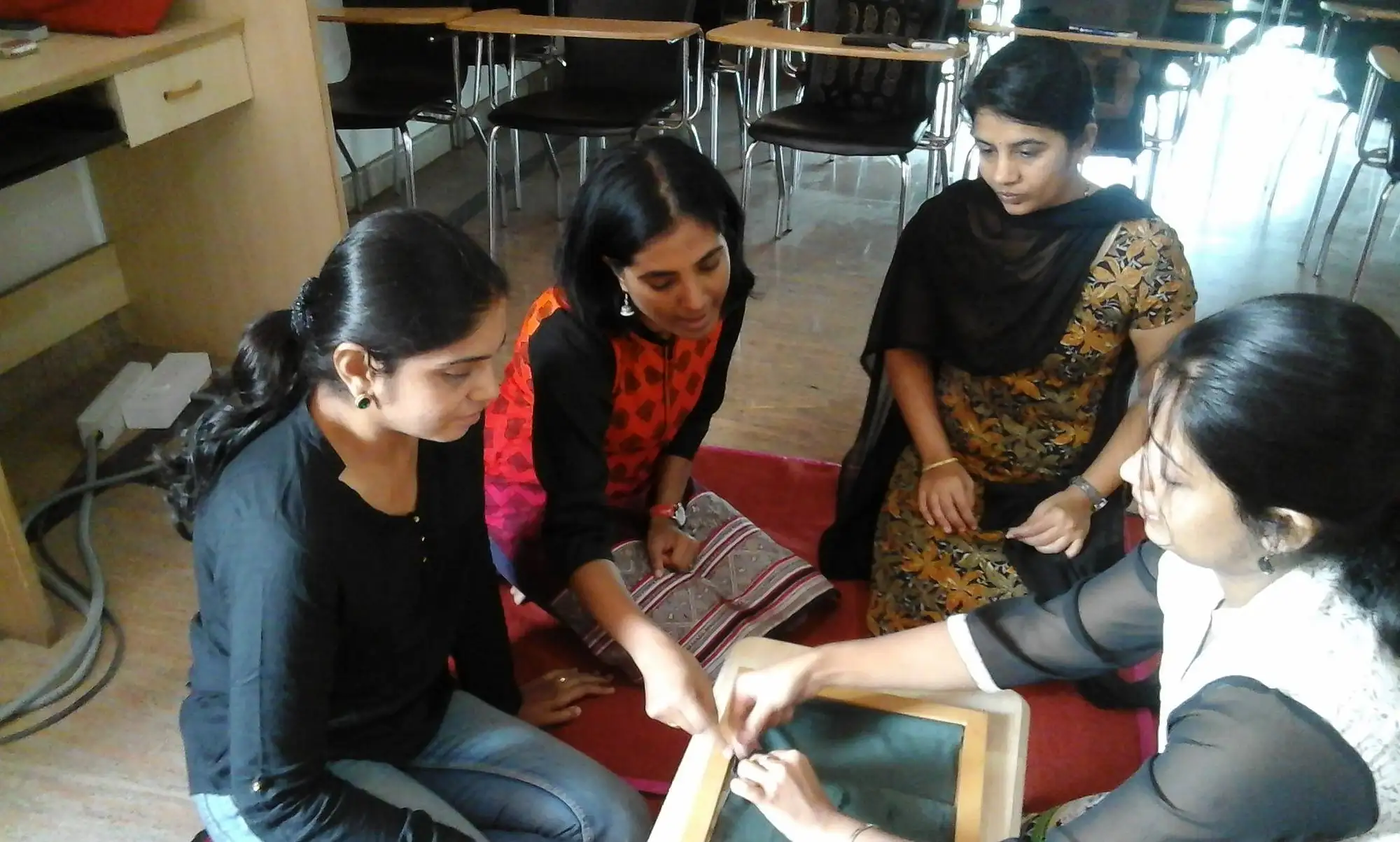 "Every child is a flower and the school a garden".
Early Child Care Education is more than schooling or preparation for primary school. The holistic development of a child's social, emotional, cognitive, and physical needs are established during these years. Trends show that parents are increasingly recognizing this now in India.
The Diploma in Nursery Teacher Training Course is appropriate for aspirants looking to commence a career with the Early Child Care Education.
The curriculum includes Pre Assessment and the study of Child psychology, Educational psychology, Classroom management etc with the contemporary pedagogy equipping the "To be Teachers", with the required knowledge.
The Online Teacher Training provides continuous support on platforms of Zoom, Skype and chat with experienced Tutors at CII to increase the convenience of the participants and successfully complete the course.
The Classroom Training provides an opportunity for the students to apply their Learning with 10 to 15 hours of practicals in different schools.
Placements are provided for successful candidates as a Nursery Teacher at reputed schools. Interested students can also participate in the Cambridge TKT Test to further develop their skills and Credibility. Phonics an important prerequisite for a Nursery Teacher is provided as a compulsory subject.
Change Institutes is glad to announce its on-line course on Nursery Teacher Training (NTT)!
The course is certified by All India Early Child Care Education which largely focusses on formal Early Childhood Education aiming to inculcate Holistic Development of Cognitive, Physical, Social and Emotional Skills of Children.
Please reach us at info@changeinstitutes.com to know more about the course and access. You may also call us at +91-9035898023
Nursery Teachers have a significant role to play when it comes to teaching young children, which involves the physical, emotional and social developments of a child.
The course at Change (Rajajinagar, Kammanhalli, Babusapalya, HSR, Attibele) is a well designed course which enables the participants to learn to create a secure environment within which children can learn and develop varied skills, familiarise learning through play and interactive learning.
The course with its theory and practical sessions acquaints the future Nursery teachers with the methodologies of teaching learners at the Nursery level.